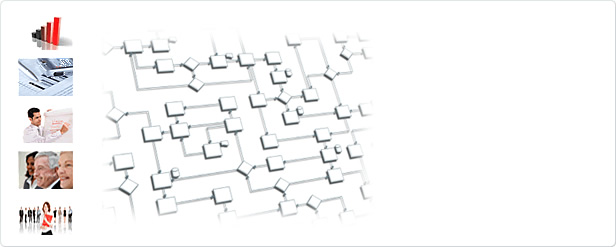 Radius Performance Management
"Tell me and I'll forget; show me and I may remember; involve me and I'll understand."
System
Lean + ...
Six Sigma and Lean are process improvement concepts that have won a large amount of praise and proven their worth these last few years. We have noticed, however, in the course of our work assisting enterprises, that Lean and Six Sigma are not always suitable for all performance management situations and processes.
From the different consulting philosophies we have selected the best instruments and methods and have made those applicable in practice. For service providers too, for whom classic techniques are not always usable, we have a tried and tested gamut of instruments available. We consider the usability in practice as essential. Assessment instruments are never a goal onto themselves, but a means within an integrated approach.
From "Lean" we have taken the following elements:
Focus on non-value added time
Focus on "muda" or waste
Focus on reducing work-in-progress
Focus on reducing the total process time
From Six Sigma we have taken the following elements:
Use of objective, quantitative data for the analysis and improvement of processes
Focus on the supervision on and reduction of process variation
From the Theory of constraints we have taken the following element:
Focus on the continuous identification and removal of process bottlenecks
Measuring is improving ...
Numbers as the basis for management decisions.
We consider collecting quantitative data, analyzing and reporting on them as an important part of our work. These data are used to objectively describe project results and to bring about a performance measurement system for operational fine-tuning and continuous improvement.
From the very outset of the projects we analyze which data is needed and how much of it is already present. Direct action is taken to obtain unavailable data.
ICT-support for performance measurement
We have instruments based on Microsoft technology. They allow us to quickly and simply register, analyze and report data.
Modelling and simulation
One of the more important aspects of efficiency improvement is the selection of desired improvements. In order to be successful, these must have a tangible impact in practice.
Often improvements are chosen on the basis of common sense. In order to assess if these improvements actually deliver results, one has to await the implementation and measurements of these results.
In order to speed up this selection process, we use process simulation software. The latter allows us to simulate what-if scenarios. This way the potential effect can be predicted.
Screenshot simulation of a car accident and damage treatment process

Advantages of simulation software:
Simplifies communication with/visualization for managers.
A large pool of scenarios can be tested 'in a closed-off space" without disrupting the operation.
Time gain: consultants test different scenarios on the basis of previously agreed preconditions. Only the best scenarios are discussed with the management.
The advantages of the quantified performance improvements are made clear.
Our approach allows us to put simulations rapidly into practice.
Our knowledge of the nature of processes guarantee that 'theoretical' improvements do not fail when applied in practice.
The process models of implemented and improved processes can equally be used to represent real process data. This way problem areas (amassment of stocks, abnormal handling times, …) can quickly be identified and rectified.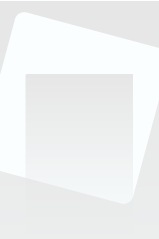 Testimonial


Radius builds on the current skills of our people and through personal coaching brings them to a level where change management can blossom further.

DIRK COVELIERS,
PRODUCTION MANAGER FOR ASCO~